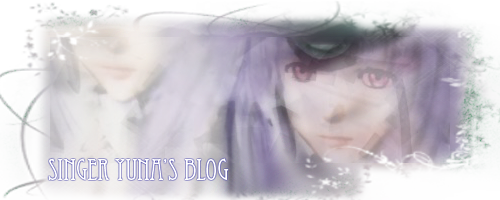 This entry is for Shana (noir ver) review. French and english available (French thanks to Leonia)
Fuente: http://www.shadonia.com/site/figurines/review_figurines/shana-waitress-cospa-singer-yuna
http://myfigurecollection.net/review/182_shana
Shana doesnt need any introduction. Neither these Shana figure series, the waitress type. They're quite cool, and most people want them ALL for complete the set. But a single of them is an unique marvel. Noir ver : The basic waitress. Recently was a restock of her. The subject of this review. Orange ver -: Gee limited. Its very rare, but once a time they pop up on yahoo.jp. Wonderland ver : The most wished by me. Maybe when I got it I would sell my Noir ver. She is like Alice in wonderland but with flaming hair. Also, its Amiami online shop exclusive. Long sold out.
Shana n'a pas besoin d'introduction. Aucune de ces trois figurines n'illustre la série dont le personnage est tiré, puisqu'elle porte une tenue de serveuse. Elles sont, vraiment sympas, et la plupart des personnes les veulent toutes pour avoir le set . Mais en avoir une seule, c'est déjà merveilleux. Version noire : la serveuse de base. Il y a eut récemment un restock d'elle. Il s'agit du sujet de cette review. Version orange : Gee exclusive. Elle est vraiment rare, mais on la voit de temps en temps sur Yahoo.jp. Version wonderland: Celle que je voulais le plus. Peut-être que le jour où je l'obtiendrais, je vendrais la version noire. Elle ressemble à Alice dans Alice aux pays des merveilles, mais avec des cheveux flamboyants. Elle était limitée au magasin en ligne Amiami. En sold out depuis longtemps.
*-~_SCULPTING and PAINTING_~-*
Shana sculpt is superb. Its an awesome idea, and I want more figures with Shana's style. I like specially the details sculpt…they are so well done. I also like the inventiveness on her hand and twintails. Paint is great too. Her hair has different tones, and clothing is very well painted. Special mention for her eyes.
La sculpture de Shana est superbe. C'est une idée stupéfiante, et je souhaite davantage de figurines dans le même style qu'elle. J'aime particulièrement les détails de la sculpture. Ils sont vraiment bons. J'aime aussi sa main, et ses deux couettes. La peinture est bonne aussi. Ses cheveux ont des tons différents, et ses vêtements sont vraiment bien peints. Mention spéciale pour ses yeux.
Score : 10/10!
*-~_POSING and BASE_~-*
Lovely pose. She is very expressive thanks to pose details like fingers or legs. No base, but chair does the role of base. Im wondering why I love so much sitting figures….
Une belle pose. Elle est vraiment expressive dans cette dernière, et il y a de bons détails comme ses doigts ou ses jambes. Il n'y a pas de socle, mais la chaise a le rôle de ce dernier. Je me demande pourquoi, j'aime tant les figurines qui sont assises.
Score : 10/10
*-~_PACKAGING_~-*
She's packed in a big 1/6 box. Noir, as her version is. Nothing special on it, so a 6.
Elle est présentée dans une grande boite, en échelle 1/6. Noire, comme l'est sa version. Rien de spécial ici, donc, c'est un 6.
Score : 6/10
*-~_ENJOYMENT_~-*
Enjoyment with Shana is terribly good. She stands on almost all repises, like laptops etc. Also, her accesories are uber-awesome. And her hand is very cute! But the heavy point on enyoyment is to discover her half cast off feature. You need to separate in half her body. Then, take the legs and separate belly away the ass…and finally, remove the skirt. Then join belly and legs to the first half.
Jouer avec Shana est très amusant. Elle peut s'asseoir quasiment de partout, comme sur un laptop, par exemple. Ses accessoires sont aussi vraiment stupéfiants. Et sa main est vraiment trop mignonne! Mais le point le plus amusant est de pouvoir découvrir sa tenue cast-off. Pour cela, vous devez séparer son corps en deux. Séparez les jambes, et le ventre pour ensuite enlever sa jupe. Joignez finalement jambes et ventre pour l'assembler de nouveau.
Score : 10/10
Overall, she has got a 9.3. In my personal ranking she is one of my most favorites due to her originality. For more photos of her, visit her photoshoot here.
Dans l'ensemble, elle mérite un 9,3. Dans mon classement personnel, elle est l'une de mes préférées, grâce à son originalité. Pour plus de photos d'elle, regardez mon shooting en cliquant ici.