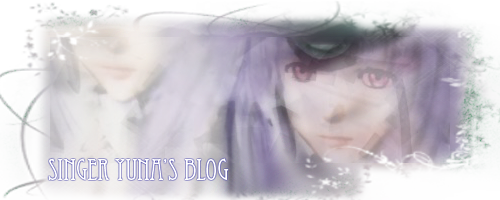 Well well...I just beat this game a few weeks ago...
Another Singer Yuna's caracteristics is her love for cooperative or 2Players games. I can play a 7 rated game only for being a 2 players.
So...I played RE5 with Sheva Alomar, hehe. I must say that this GC character is awesome, beauty and with a nice eyes. In the other hand, I must say that the role of Sheva in RE5 is a little weak...only making tiny tips and not deep conversations. I like a lot the external look of the character, but inside she is...weak.
And a final note about RE5, when my Boyfriend and me finished it...we stay the same, because the ending is not a great ending...is...weak too xDD
(Miss Jill in mercenaries mode is soo coool!!)
And finally, as a reward, some pics on a 1/6 figure of Sheva (not the neca's one)
Link, provided by Trishler: http://www.sideshowcollectors.com/forums/showthread.php?t=54610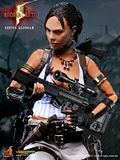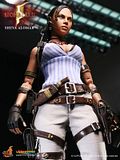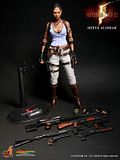 About 1/6 Sheva caracteristics, (also on the link)
Manufacturer: Hot Toys
Artist:
Sculpt by Hiroki Hayashi
Head Art Directed by Yulli
Paint by JC.Hong
© Capcom Co., Ltd. 2009 All Rights Reserved.
Bio Hazard 5 - 12 inches high Sheva Alomar collectible figure (BSAA ver)
She is the first-ever female collectible figure from our Video Game Masterpiece Series: Bio Hazard 5 – Sheva Almoar (BSAA ver).
This approximate 30 cm tall fully poseble action figure comes with:
- Hot Toys 1/6th scale female body with over 30 points of articulation, and features Sheva's signature tattoo
- Real fabric costume including: jeans, leather-like boots plus detailed accessories – ear-rings, necklaces and armbands
- Weapons:
l Knife
l Handgun / M92F
l Machine-Gun / VZ61
l Machine-Gun / AK-74
l Shotgun / M3
l Riffle / H&K PSG-1
l Magnum / S&W M29
l Hand Grenade
l Shotgun / Ithaca M37
- Accessories:
l Ammo Pack / Handgun
l Ammo Pack / Machine-Gun
l Headset
l Radio
l Five interchangeable posing hands with gloves
l 12-inch figure stand with the Bio Hazard 5 logo and Sheva Alomar nameplate
Release date: Q3, 2009
Also, finish this news with a pic of Chris Redfield...DAMN CHRIS, your figure is more awesome than you in the videogame!